Frequently Asked Questions
Have questions? We have answers. We're here to provide help whenever you need it, wherever you need it. Learn more about our process below. For specific questions about your particular case, don't hesitate to ask your provider!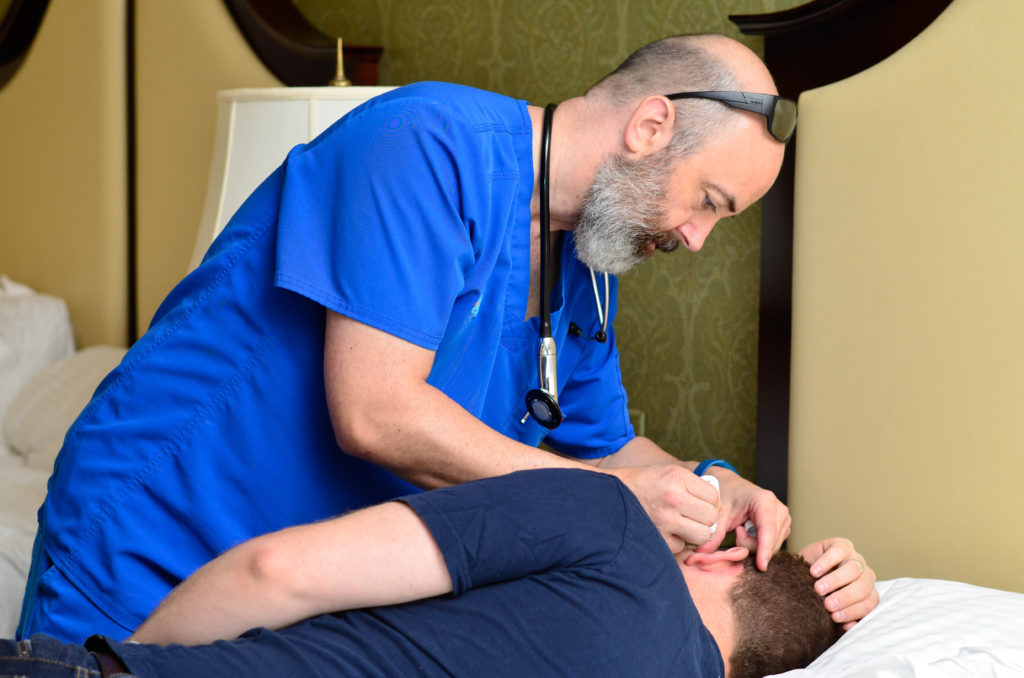 Are you in my area?
Our area of operations covers the Washington DC Metropolitan Area. Home, office, hotel, boat or plane–we'll go to any length to deliver care to you.
What populations do you serve?
We see patients of all ages, for both primary and urgent care needs.
How much do your services cost?
We can provide a free initial assessment to determine your medical needs. If a house-call is required, we can provide you with an estimate, however the total cost of care will not be determined until all care has been delivered.
Do you take health insurance?
Although we don't participate in health insurance networks ourselves, Doctors To You has partnered with Reimbursify to help get your out-of-network costs reimbursed, faster and easier than ever. All you need to do is download the Reimbursify app (available for Android and iOS on the Play Store or App Store), or use the custom widget on our web application to get started.
What about travel insurance?
We always encourage travelers to secure travel insurance. We provide you with all the necessary documentation to file your claim for which you are typically reimbursed for fully.
If you use American Express or Visa, you may be covered under travelers insurance and not know it. We can help you clarify this if you have any doubts.
How do I pay for your services?
We accept all major credit cards, but don't collect payment until you are back on your feet or headed in the right direction. That's how confident we are that you will value our service to you.
Urgent Care
For over a decade, we have been providing next level, quality healthcare for patients with illnesses and injuries in DC, Mclean, Potomac, Chevy Chase, Bethesda and more– right in the comfort of their homes and businesses. Unlike even the best urgent care clinics and urgent care centers, we have zero wait time, and respond immediately to requests submitted to us online.
Preventative Care
In addition to being devoted to patient centered care, each health care practitioner on our team believes, wholeheartedly, in the importance of caring for the whole person. This means that in addition to fixing immediate medical problems, our concierge medical practice offers preventive solutions designed to ensure the same problems don't continue to happen. 
Long Term Care
Enjoy full, personal medical treatment as often as you need it, for one affordable monthly price, with no strings attached. It's that simple!
When you subscribe to any DTY HALO plan, you unlock all the benefits of our typical five star service– without the hassle of paying after every visit. And, most importantly, you ensure a provider will be there within minutes when you need them.

Better Health Care When You Need It
We're available whenever you need us. appointments never necessary.
DOCTORS TO YOU® IS PROUD TO BE A HUMANS FOR HEALTHCARE COMPANY. LEARN MORE HERE.